Jembi CEO, Prof Chris Seebregts, attended the 12th Africa Symposia on Statistical Development (ASSD) meeting in Libreville, Gabon during November. The theme of the meeting was "Promoting use of Information and Communication Technology Solutions in Improving CRVS in Africa".
Prof Seebregts also participated in the launch of the CRVS Digitisation Guidebook, a tool that Jembi has co-developed with the Africa Programme on Accelerated Improvement of Civil Registration and Vital Statistics (APAI-CRVS), funded by the African Development Bank and United Nations Economic Commission for Africa (UNECA).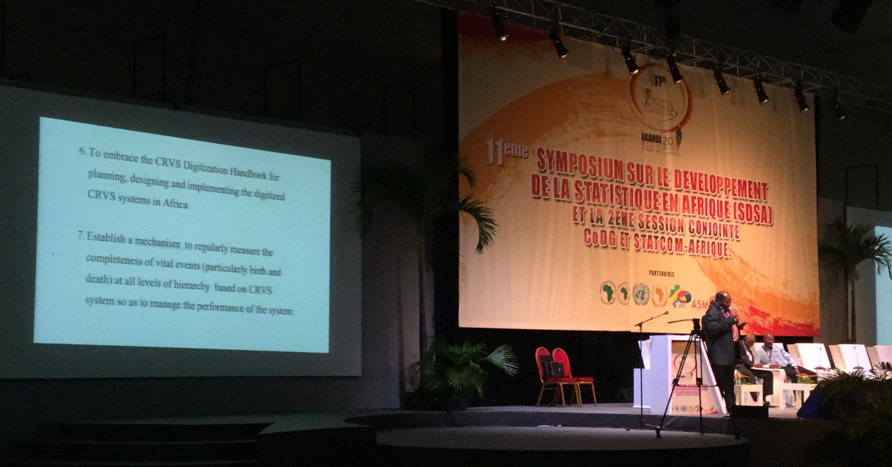 Above: South African Statistician General
The Guidebook was extremely well-received and the meeting, attended by almost all African countries, included a paragraph in the meeting resolution: "We embrace the CRVS Digitization Handbook for planning, designing and implementing the digitized CRVS systems in Africa in light of  the ongoing position on civil status".